Rosehill Staff Receive Dementia Awareness Training
In January 2020 all frontline staff at Rosehill received certificated dementia awareness training.
The training was delivered by Alzheimers Scotland. Staff all felt the training was excellent and eye opening.
They also felt that the training has given them the tools to deal with customers who have been diagnosed with any form of dementia in a more empathic and supportive manner.
Breaking News - Regulator publishes new guide for tenants and service users
The Scottish Housing Regulator has published 'How We Regulate: A guide for tenants and service users'.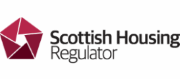 The new, short guide has been written to help people find out more about the Regulator's work. The guide also explains how tenants can find out about their landlord, what they can expect from it, and how they can make a complaint.