Freedom of Information
The Freedom of Information (Scotland) Act 2002 gives everyone a right of access to information held by Scottish public authorities.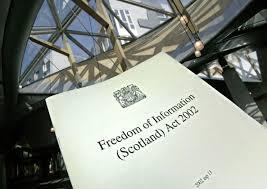 Rosehill has been designated as a Scottish Public Authority for some of its services by the Freedom of Information (Scotland) Act 2002 (Designation of Persons as Scottish Public Authorities) Order 2019.
The aim of the Act is to increase openness and transparency by allowing people to access information about how decisions are taken and how certain services are delivered. We have a Freedom of Information Policy, this clearly outlines how we will manage Freedom of Information requests
The Scottish Information Commissioners guidance leaflet gives more information
Model Publication Scheme and Guide to Information
The Scottish Information Commisioner has published a model publication scheme (mps). Rosehill have adopted the scheme. It sets out our commitment to make certain classes of information routinely available, such as policies, minutes of meetings, annual reports and financial information. We have developed a Guide to Information as required in the MPS this shows clearly where published information can be found. We are allowed to charge for some of the cost of the production of the information, we have also published a charging schedule which outlines what these charges are.
Contact
If you have a request for information which isn't already published (see the guide to information), please complete and submit our Freedom of Information Request Form.
Requests can also be made in writing or by email to foi@rosehillhousing.co.uk
If you have any questions or require a copy of the Model Publication Scheme or the Guide to Information in a different format, please contact us :