Our Services
As the Governement advice is to limit social contact, during the current corona virus outbreak we are only able to offer core services such as benefit advice, emergency and urgent repairs and urgent housing management services and these are available by phone or email. We will further update this website as the advice changes.
We aim to provide a first class service to our tenants. Our Tenant Satisfaction Survey in July 2019 revealed that 94% of our tenants are satisfied with the overall service provided.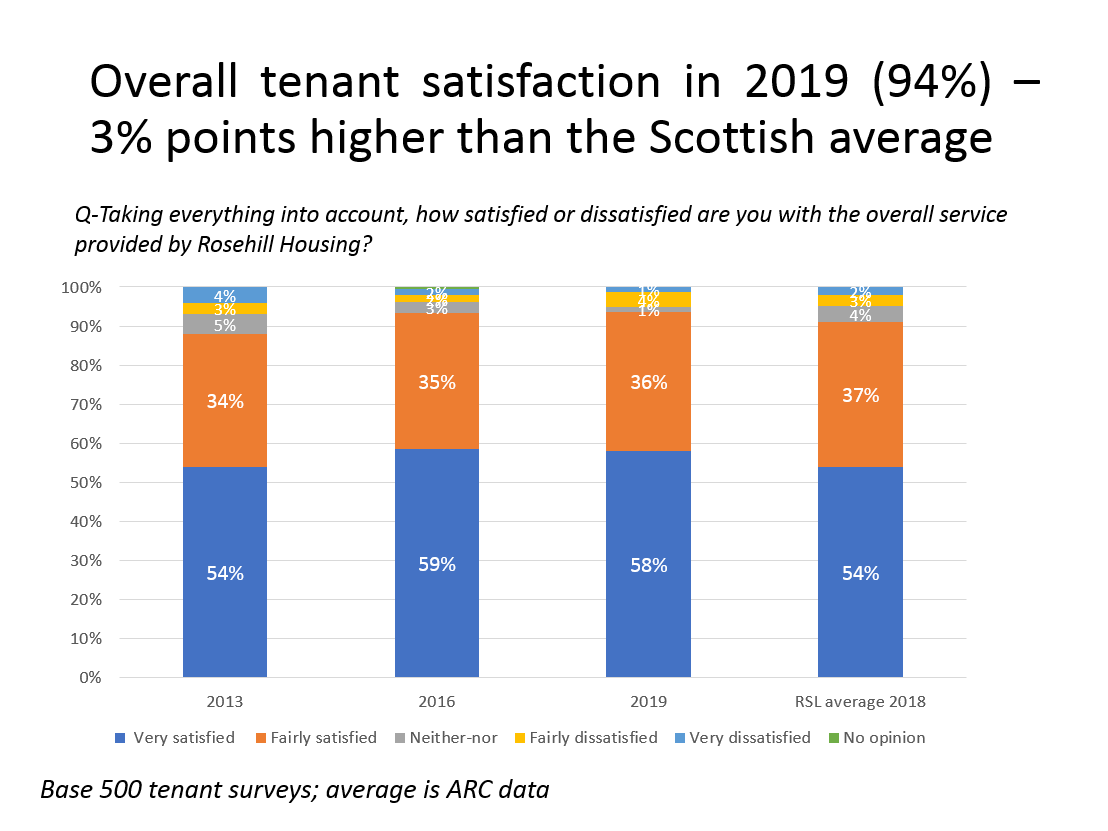 Our housing services include repairs and maintenance, allocation of houses, rent and benefits advice including our own welfare rights service, arrears management, neighbourhood management, as well as a range of other services to assist tenants in sustaining their tenancies and to contribute to the comfort and enjoyment of their homes.